Container liner against dust/leakage
We offer container liner with open end, which helps to protect goods
Sopack offers anti-leakage container liners to protect your cargo
Container liners / protectors are specially designed to protect palletized goods from moisture and water penetration during transport and to prevent the spread of odors and leakage of waste products.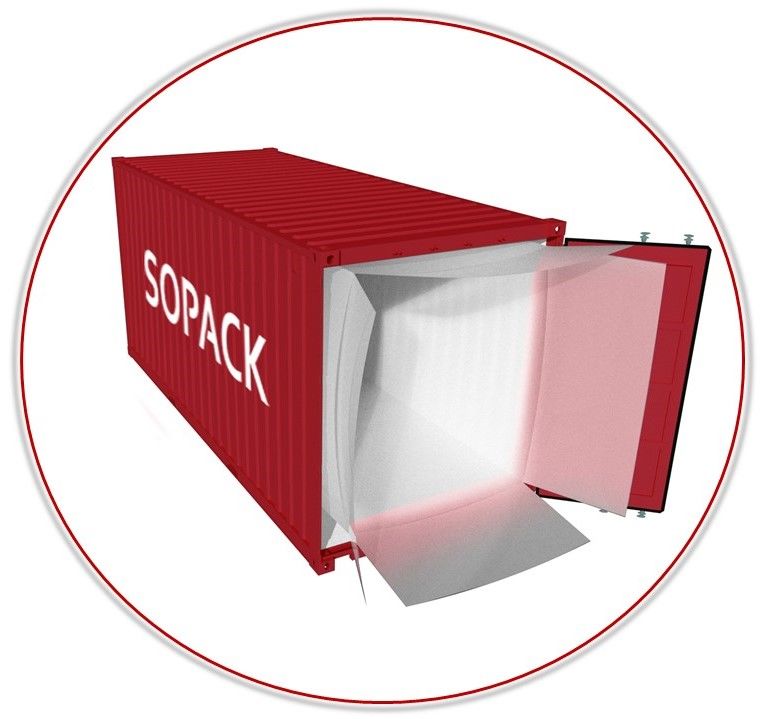 Types of container liners against leakage, odor and moisture
Food grade: The container liner is certified for direct contact with food (FDA - EU 10/2011) and has a certified production process (ISO 22000: 2005)
Variants for all types of containers, 20-foot container, 40-foot container and 40HC
Available without or with running floor
Special bottom adjustment for possible forklift travel
Advantages of anti-leakage container liners
Minimizes the cost of cleaning the containeru
Protection against water / moisture leakage
Protects against toxicity
The Sopack Sopack s.r.o. offers an economical and efficient solution for the transport of bulk materials. Container liners are designed for safe transport of bulk materials, container inserts can also secure the load from moisture, container rain and dirt. Sopack s.r.o. is ready to help you and design the ideal type of container liner.
Loading and unloading of container liners against leakage
Loading by gravimetry
Cargo using a forklift
Unloading with a forklift
Unloading using an inclined container