Pallet unit stabilization and protection
                                                           Thermo covers          Antislip paper/glue                                                                     Strech film
                                                                   Edge protectors          Strapping                          UN boxes                          Paper pallets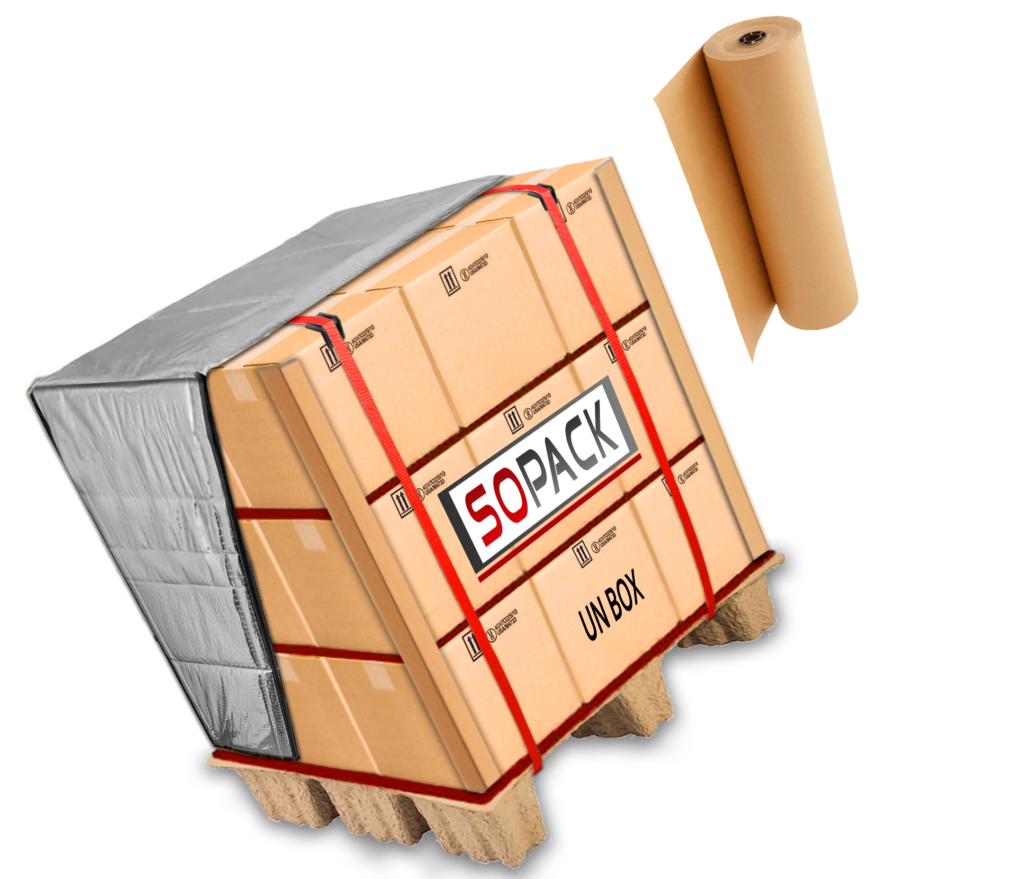 Sopack offer products for stabilization, protection of goods
and fixation in the box
Sopack s.r.o. offers a complete product portfolio for pallet unit stabilization and protection. We also provide filling for boxes. We offer anti-slip sheets, anti-slip glue, edge protectors, UN cardboard boxes, PE strtapping, alternative paper and recycled stretch film, thermoregulation covers for pallets, paper and plastic pallets
Anti-slip sheets for pallet stability
Anti-slip glue = stabilization of bags on a pallet
Edge protectors for pallet stability
Thermo pallet covers for pallet thermoregulation
Paper and plastic pallets
UN cardboard boxes for the protection of dangerous goods
Alternative stretch films
PE tapes for strapping and stabilizing pallets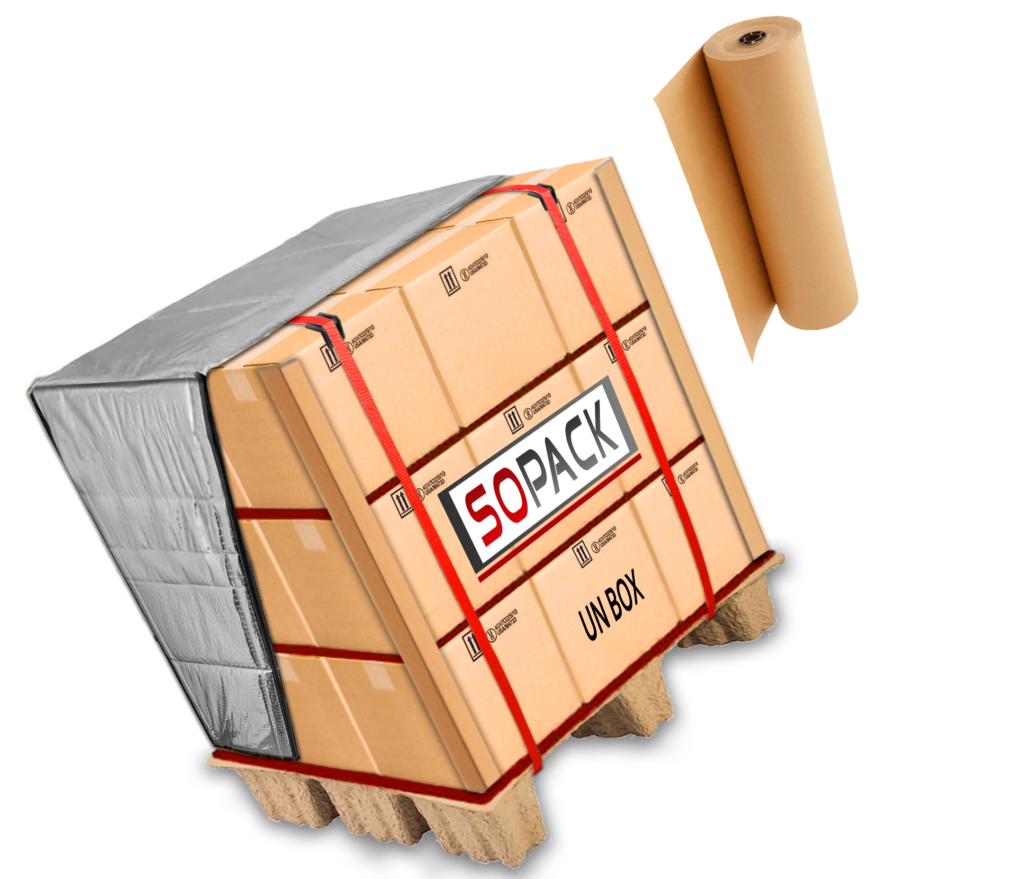 Stabilize the product on the pallet with anti-slip paper
Antislip sheets stabilizes a pallet unit and reduces waste from packaging materials. Antislip coating improves the friction between interlayers. Thanks to the anti-slip coating, the paper weight of the tie sheets can be reduced. The Sopack company offers anti-slip sheets from the weight of 60 gr/m2 up to 450 gr/m2. Antislip coating is applied in several patterns such as fully coated (100%), strip coated (50%) and square coated (30%).
Stabilize the product on a pallet with anti-slip adhesive
Antislip agent Grip Fix in order to protect your goods during handling and transport. Antislip adhesive can be applied to your goods by our machine BAG FIX in the form of beads, spray or sponge roll according to the type of package. Grip Fix is a waterbased, water-soluble and transparent adhesive. Antislip agent has high shear strength and low tensile strength. It is agreat solution for paper bags, PE bags, cartons, small packages and PP woven bags.
Slip Sheets replaces and reduces cost for wooden pallets
Slip Sheet offers the possibility to transport goods without wooden pallets. The wooden pallet is replaced by the slip sheet. Slip Sheet is a pallet sized paper sheet with flaps for handling. Slip Sheets are made from krafliner paper or 100% recycled plastic HDPE. The Slip Sheet must be handled by a Push Pull attachment. Sopack can offer Slip Sheets in various thicknesses and different dimensions. Sopack can produce Slip Sheets suitable to your needs.
Thermoregulating pallet covers for individual pallets and entire containers
Sopack s.r.o. offers economical and ecological solutions to protect your goods from the effects of temperature during transport. We offer solutions for thermoregulation of a pallet unit, several pallets at once, but also for full-container shipments in the form of thermoregulatory liners for containers.
Paper pallet is cheaper and lighet altenative solution to wooden pallets
The Sopack company offers one-way paper pallets made of moulded pulp, honeycomb and corrugated cardboard. The maximal load for paper pallets is usually around 500kg. Paper pallets are lighter, easier to recycle and user friendly. Paper pallets are produced by dry process, thus they don´t need additional treatment such as fumigation etc.
Air cushions, bubble wrap directly from the machine into boxes
Sopack s.r.o. offers fixation of goods in turnkey boxes, using air cushions and using the Fill Air Rocket or Air nano and others. Sopack s.r.o. offers unique conditions, machine installation and machine service free of charge, rental for a symbolic amount of 1 € / month. You only pay for the delivered rolls for filling boxes or boxes. Arrange a consultation with us today :)