Dunnage Bags / Air bags - Standard
Fixation of goods using Dunnage bags of standard dimensions
Dunnage bags for fixing goods in cargo spaces
Sopack s.r.o. offers air Dunnage bags. Our standard air bags are made of polypropylene fabric with different grammages and load capacities. As standard, we offer Dunnage bags in 5 internationally established categories from Level 0 (Light), Level L1, Level 2, Level 3 and Level 4. Standard air bags are manufactured in widths of 60, 90, 120 cm and lengths from 90 cm to 250 cm.
Type of Standard Dunnage bags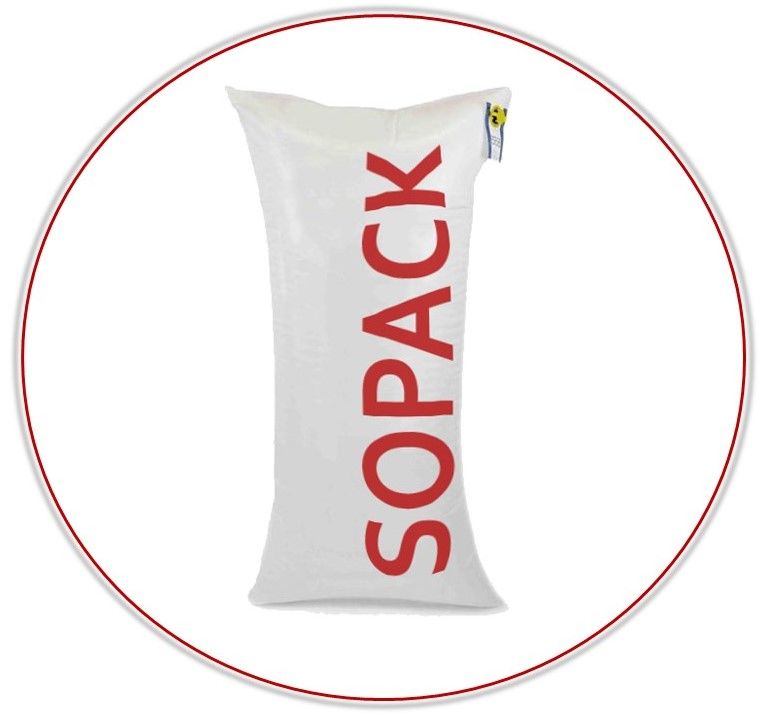 Width: 60-120 cm

Length: 90 up to 250 cm

Load capacity: Level L0 to L4

Gap: up to 45 cm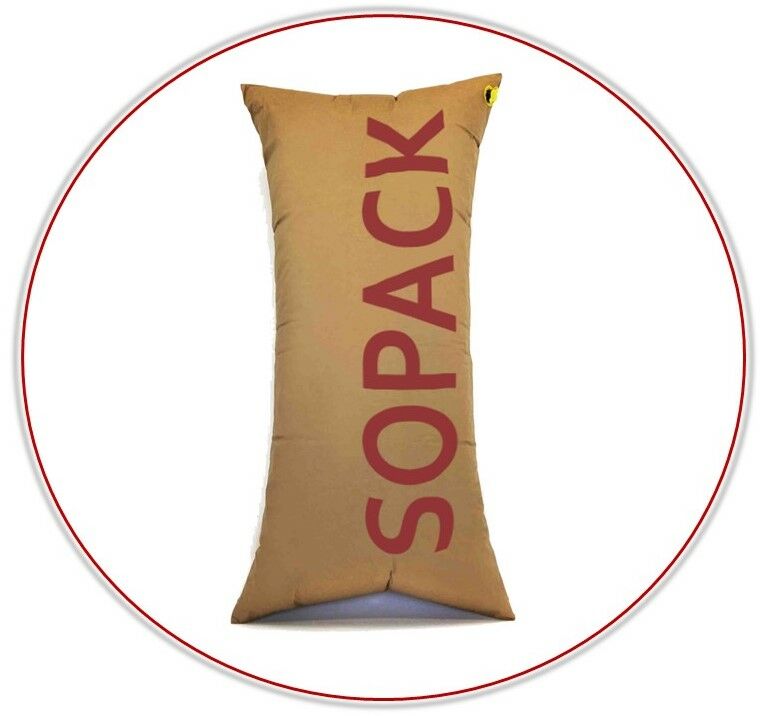 Length: 90 up to 250 cm

Width: 60-120 cm

Load capacity: 1ply - 4ply

Gap: 40 cm
Recommendation of a suitable Air bag/Dunnage bag
The market trend is to use mainly plastic Dunnage bags, which offer a great price-quality ratio. Plastic air bags are more compact and easier to recycle - due to the fact that recycling the paper bag requires additional operations, namely the separation of the PE core from the paper. A key factor in choosing a bag is the gap between the goods, which significantly affects the carrying capacity of the Dunnage bag. Please contact me or my colleagues and we will be happy to help you choose a functional, economical and recyclable air bag that we will deliver to you within 5 working days.
Ing. Karel Sodomka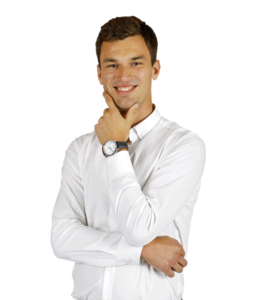 Ing. Karel Sodomka
Jednatel společnosti
E: karel.sodomka@sopack.cz T: +420 602 285 903
Our types of Filling guns
Sopack s.r.o. offers efficient filling with wide-diameter metal pistols in three available variants. Sopack s.r.o. recommends its customers to use a metal pistol or AKU blower with a metal attachment, which works perfectly with the FAST FLOW valve, to fill the bags. The back has a RE-USE function, which serves to release the airbags faster.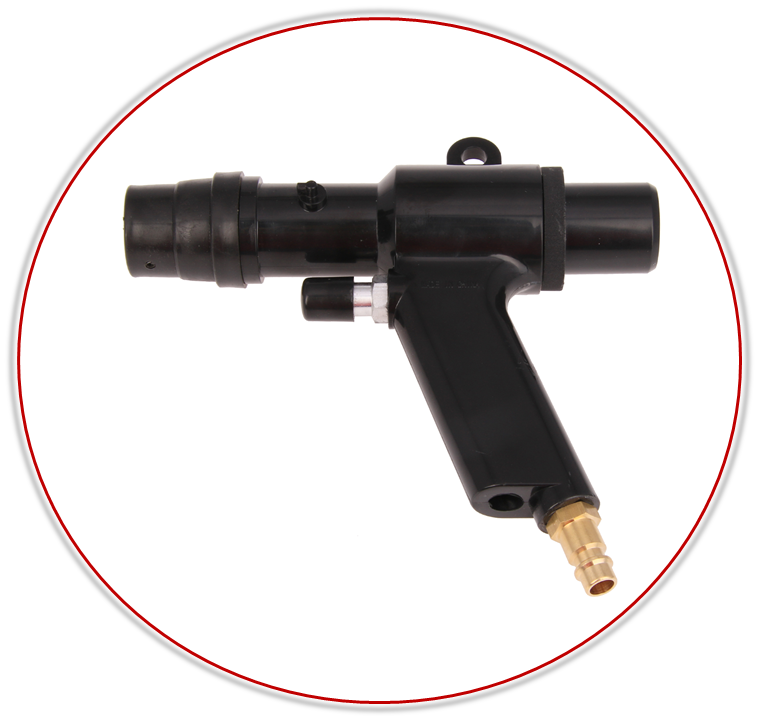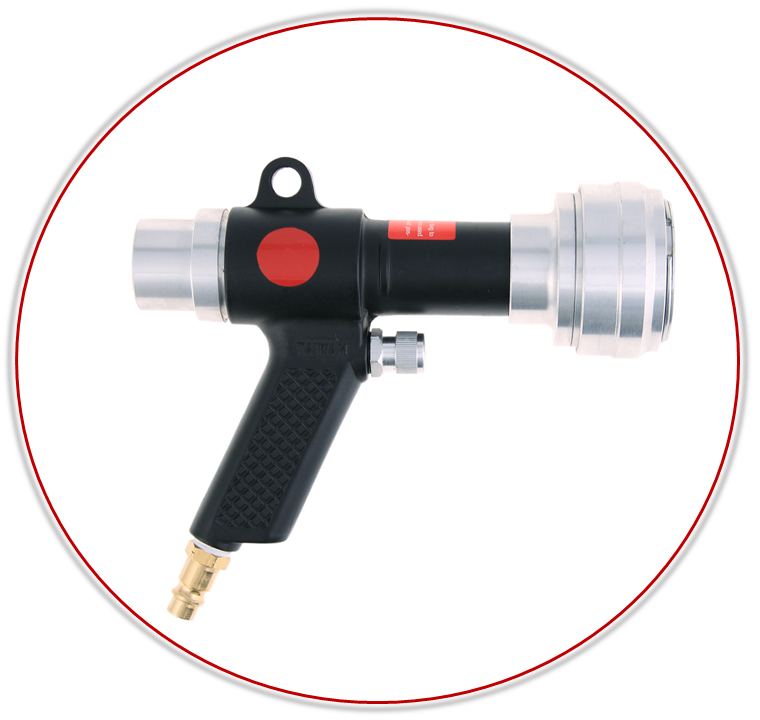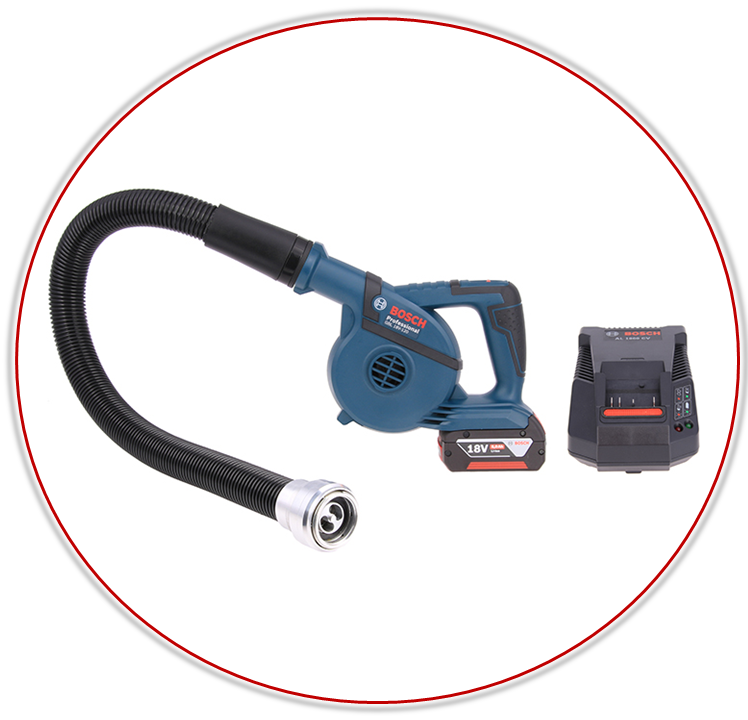 AKU air blower with adapter
What filling gun do I recommend?
Our airbag/dunnage bags are very easy to use and all work very well. When choosing a gun, it is necessary to consider the frequency of use and if your hall has air conditioning (compressor). If the frequency is higher, the metal pistol pays off, if the frequency is lower, the plastic pistol will suffice. If you do not have an air supply, it is very efficient to use an AKU blower with a TurboFlow valve attachment. However, we will be happy to lend you a blower and a pistol for testing, so that you can choose for yourself :)
Founder of Sopack, Ing. Karel Sodomka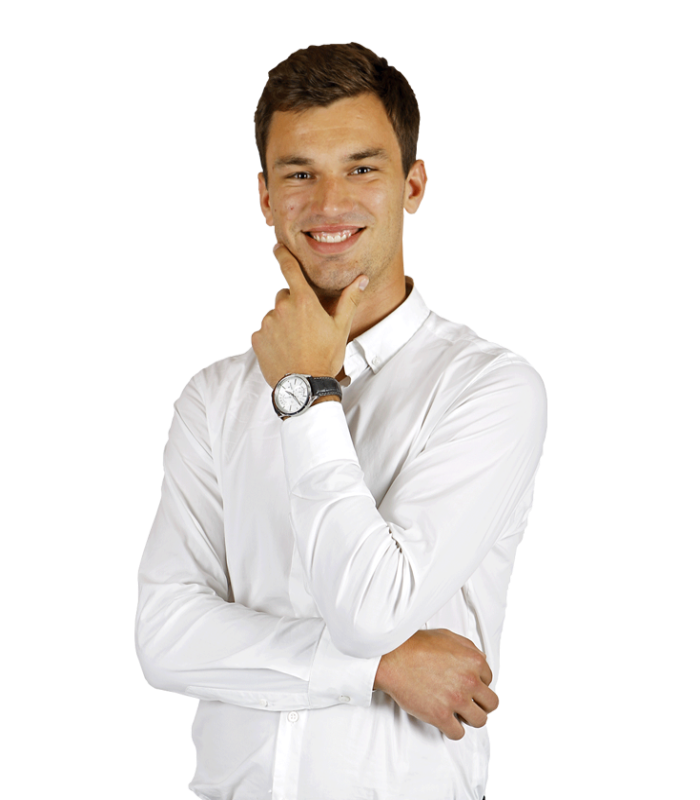 E: karel.sodomka@sopack.cz
Plastic dunnage bag made of poly woven
Plastic dunnage bags are made from polypropylene woven, which gives them high durability and high resistance in humid conditions. Our poly woven dunnage bags are 100% recycable. Sopack offers poly woven of different quality, which reflacts to bearing capacity of dunnage bag. We sort our bags in 5 different levels, Level light, Level 1 up to Level 4. Hovever,   Level 1 and light is suitable in 90% of daily uses. Our dunnage bags has re-usable valves, so our bags can be used several times. Valves can be placed in various positions.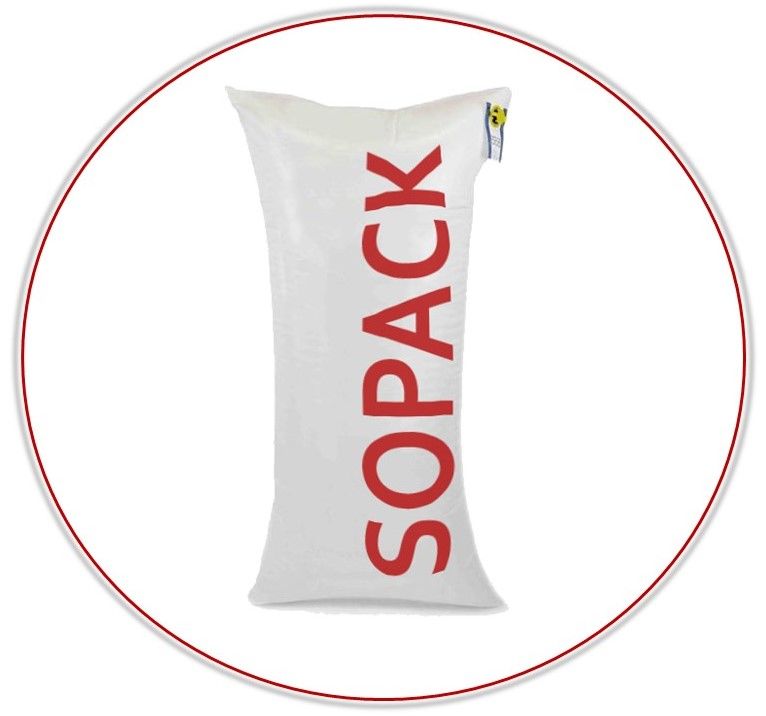 Paper dunnage bag made of krafliner and PE core
Paper dunnage bags are made from plastic core and several layers of kraftliner. Paper dunnage bags must be produced from two components,  which coudl cause extra manipulations during the recycle process. The inner plastic bag/core must be separeted from kraftliner layers and recycle in different conditions. Sopack offers several solutions of dunnage bags from from 1-layer of kraftliner up to 3 or 4 layers bags.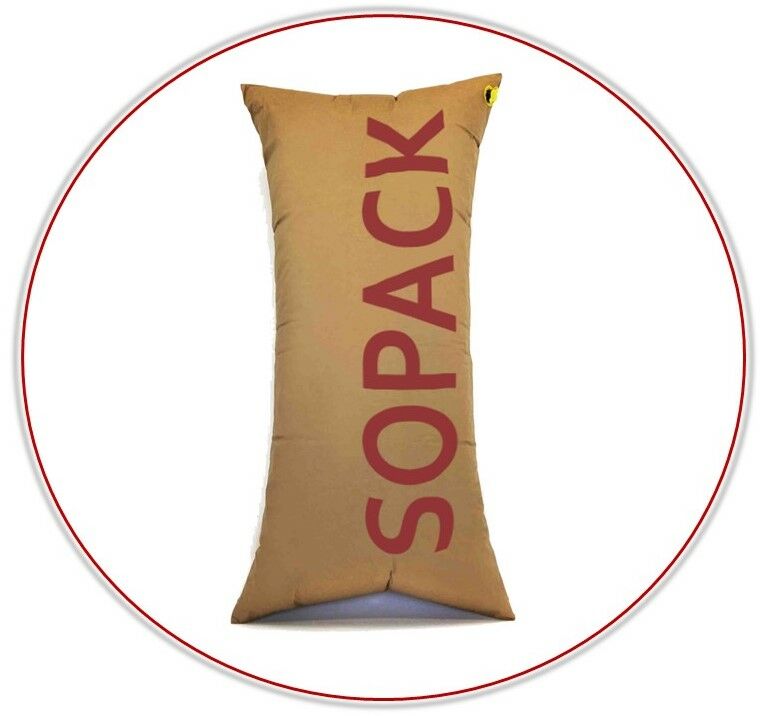 Filling air bags - Dunnage bag
Sopack s.r.o. offers Dunnage bags. Thanks to the wide FAST FLOW valve, filling is fast and efficient. Plastic air bag 90x210 cm, we are able to fill with air in 35 seconds, using a standard compressor. The air fixation bags have a FAST FLOW valve, to which we will supply you with a metal filling gun, which can be immediately attached to a common compressor using quick couplings.
Quick filling of air bags, thanks to the FAST FLOW valve
The FAST FLOW valve enables fast filling of the air bag and re-use. Sopack s.r.o. offers plastic and paper air fuser bags with wide diameter FAST FLOW valves. Thanks to these valves, you can inflate the air bag in a very short period of time. The FAST FLOW valve also allows re-use, using the Re-use function.