Flexi Tanks for transporting liquids
We offer reliable Flexi Tanks, as a transport tank for shipping in a container
Sopack offers reliable Flexi Tanks / liquid tanks in a container
Sopack s.r.o. offers Flexi Tanks with European certificate, made by machines in the European Union. Flexi Tank is a high-risk transport package that must be made with great care. Sopack s.r.o. offers Flexi Tanks with its partner TRUST, which guarantees high production quality using machines. Flexi Tanks from us have a valid European certificate.
Type of Flexi Tanks from us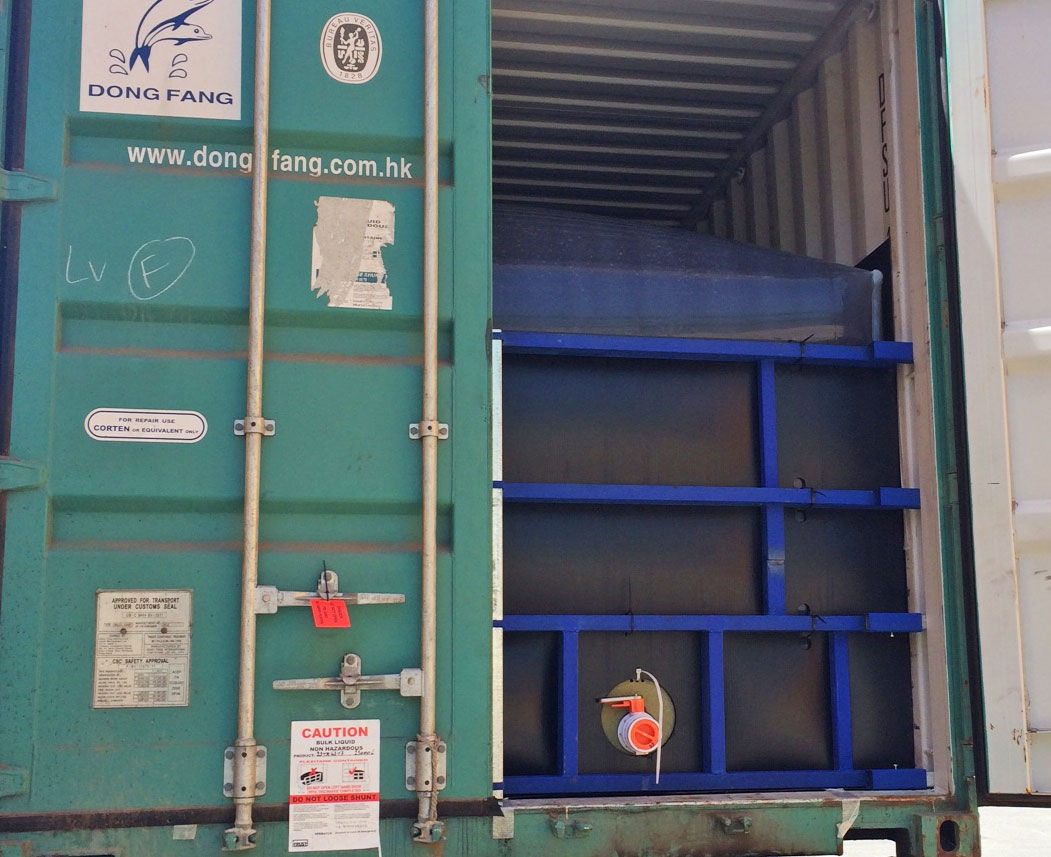 LDPE Single Layer Flexi Tank
Capacity: from 16,000 to 24,000 liters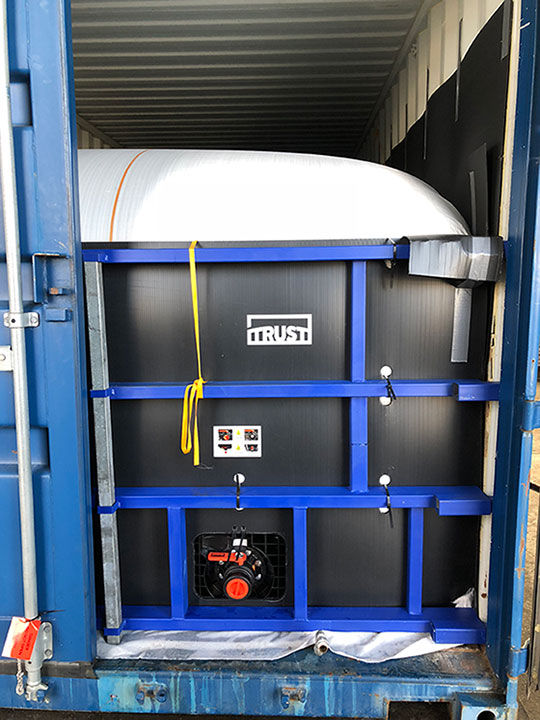 Multi Layer Flexi Tank
Capacity: from 18,000 to 24,000 liters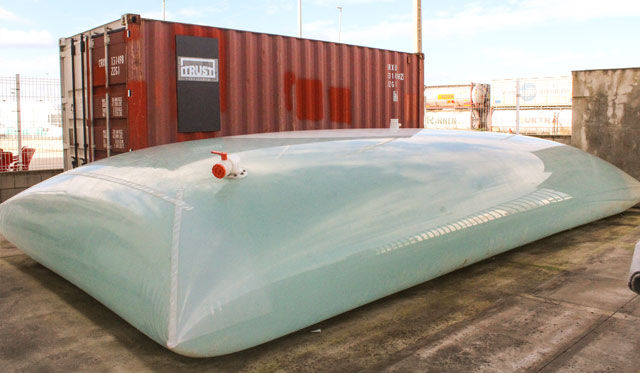 Temporary Stationary Flexi Tank
Capacity: from 10,000 to 30,000 liters
Type of Bulkheads for Flexi Tanks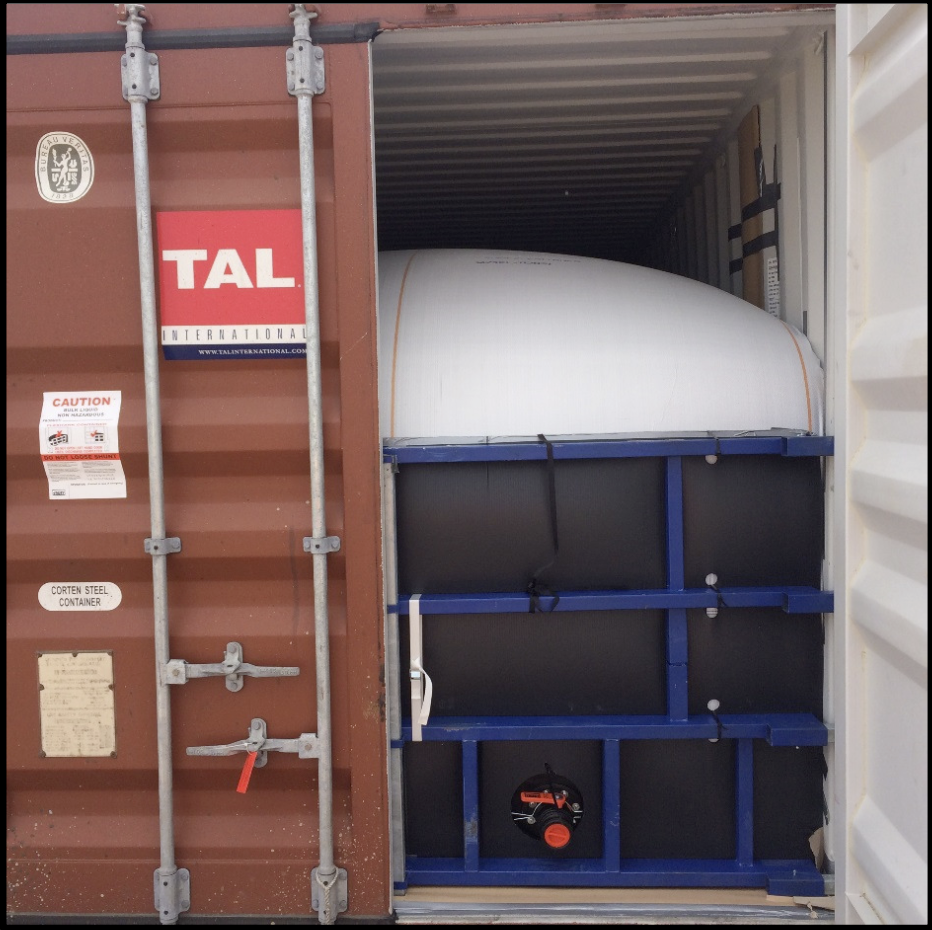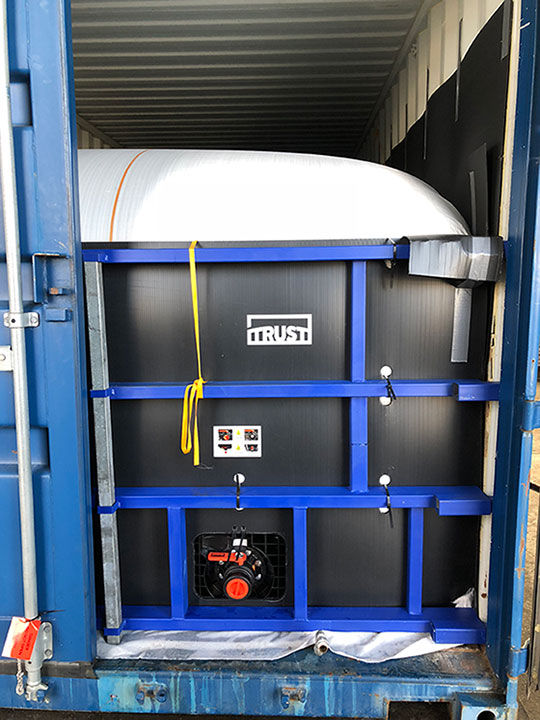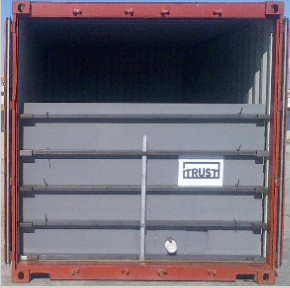 Recommendation of a suitable Flexi Tank
Sopack s.r.o. offers reliable and robotically produced Flexi Tanks for transport and storage of liquid. We will be happy to send you our standardized questionnaire and together with you and our professional team we will propose the right solution. We supply Flexi Tanks through TRUST, which offers robotic production, thus minimizing the possibility of human error.
Ing. Karel Sodomka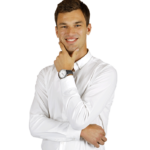 Ing. Karel Sodomka
Founder
E-mail: karel.sodomka@sopack.cz Tel.: +420 602 285 903
Detailed description of Flexi Tanks
LDPE single layer Flexi Tank
The patented rectangular design, which is unique in the world, avoids cracking problems and better withstands tensile stress during transport. The translucent LDPE film produced in Europe, from which the Flexi Tank is made, is characterized by extreme flexibility and durability. At the same time, it is 100% recyclable. Our Flexi Tanks guarantee easy and complete spillage of liquid without residues. Production automation and robotics offer extremely durable welded seams, ensuring maximum protection of your product / fluid from external contaminants.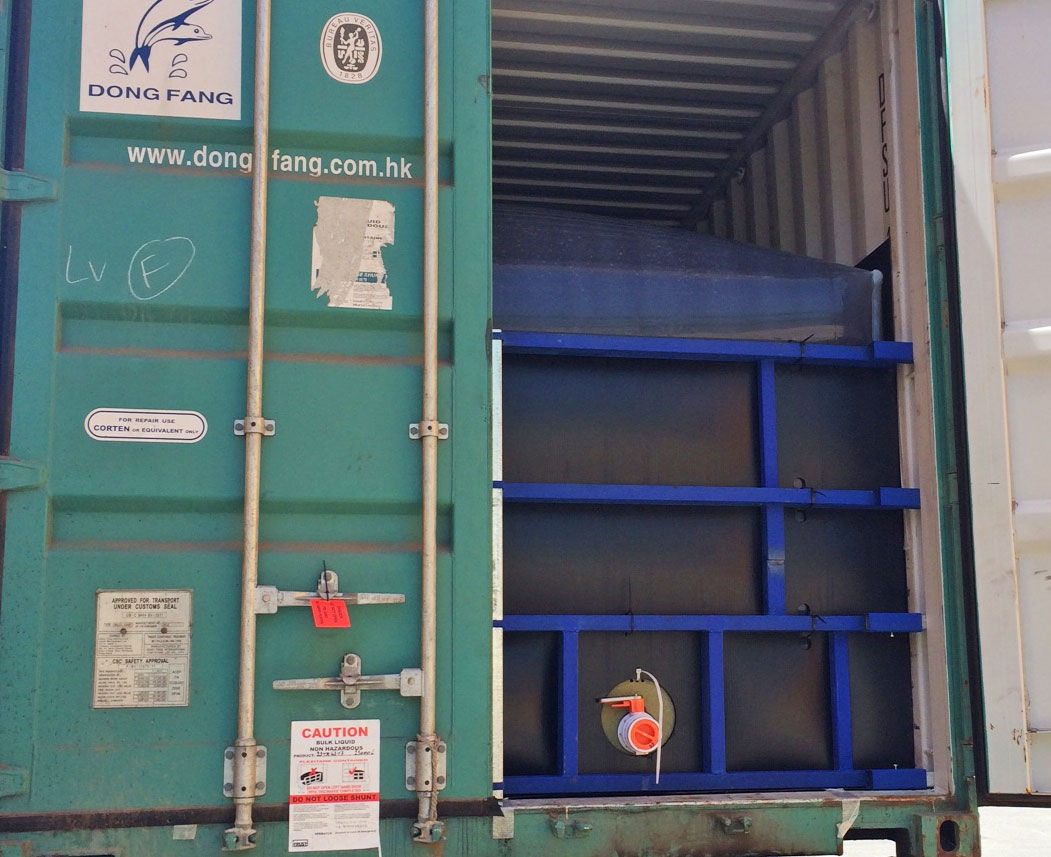 Multi-layer Flexi Tank
The fully automatic production line, developed by European engineers, is unique in the world. Robotic production offers automatic double sewing, automatic insertion of a double layer of PE film and additional reinforcement in the valve area. Thanks to the automation of production, we have reduced the share of human labor by 80% and thus significantly reduced the human factor, ie errors caused by man.
Materials used: The inner layer is a two-component LDPE food film of European origin. Outer Raffia polypropylene fabric woven with silk for maximum flexibility and durability. Flexi Tank is complemented by an extra durable PP valve with a safety and suction system. The innovative Flexitank fastening system prevents the risk of cracking during transport and allows the Flexitank to be completely emptied.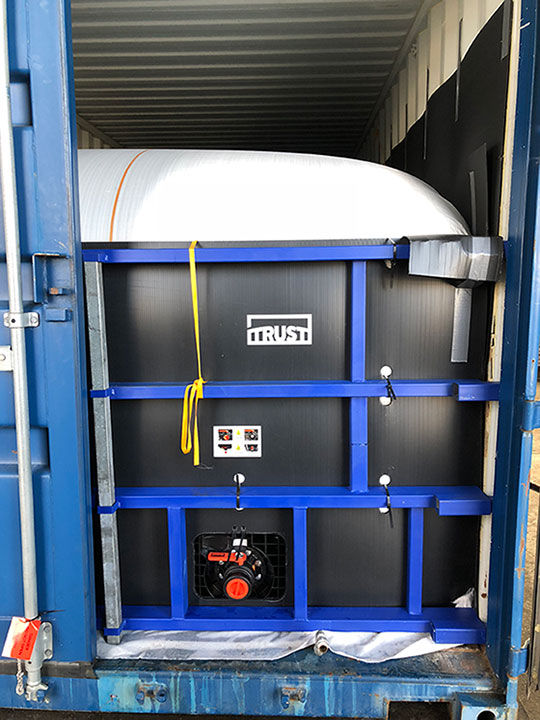 Stacionary Storage Tank 
Very strong, free-standing, single-layer Flexitank for which you do not need a container. It is designed for flexible storage of fluids. We offer sizes: from 10,000 to 30,000 liters. More economical than PVC tanks. It is the perfect solution for humanitarian and emergency situations: For example, to bring drinking water to disaster areas. Practical and fast. Other uses are agricultural and industrial: Wines, vegetable and industrial oils… Liquids for agriculture: Fertilizers ..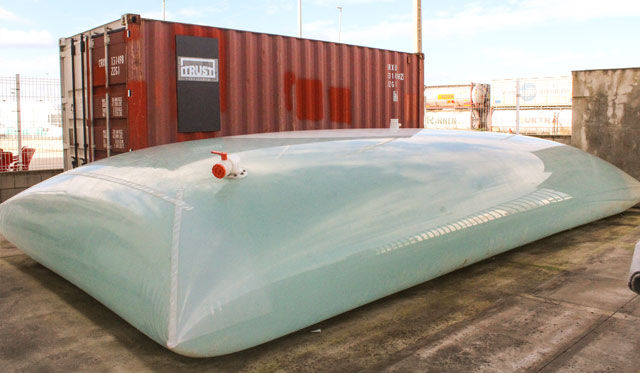 Where is it appropriate to use Flexi Tanks?
From the point of view of use, we divide Flexi Tanks into food tanks with FOOD CONTACT certificate and non-food tanks.
Food Industry
Wine, must, concentrated juices, vegetable oils, vinegar, mineral water and more
Refinery
Lubricating oils, lubricants, paraffins, paints,
Agriculture and Chemistry
Detergents, emulsions, herbicides, fertilizers,
Advantages of the patented rectangular shape of Flexi Tank
Sopack s.r.o. in cooperation with its partner TRUST, Flexi offers rectangular flexi tanks, which brings a huge benefit in terms of transport safety. Flexi Pillow tanks in corner areas suffer from a huge load and the risk of rupture, and this is prevented by Flexi Tanks.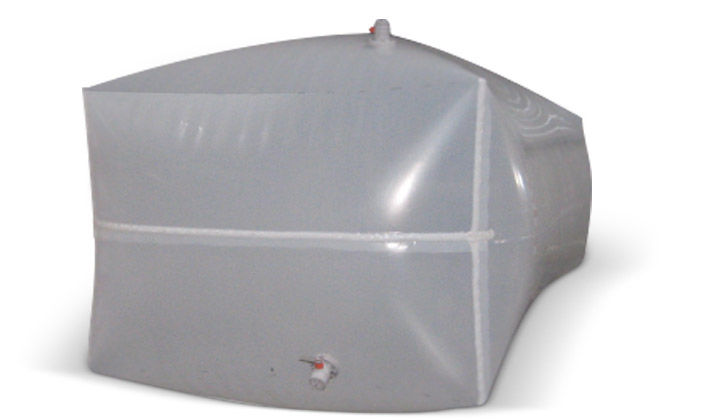 Advantages of the patented rectangular shape of Flexi Tank
Sopack s.r.o. is a certified company for Installation / Fitting Flexi Tanks from TRUST. I am willing to teach you the installation, train your employees so that you can perform the installation / fitting on your own. Alternatively, we are able to perform the installation for you. The installation consists of 3 important parts. 1. Choosing the right and undamaged container. 2. Securing the container with the help of cardboard sheets, rolls. 3. Installation of Flexi Tank and Filling Valve and Flexi Tank Head.