Dunnage Bags / Air bags - Special
We offer customized air bags
Sopack s.r.o. offers air bags tailored to requirements. We can also produce a 12 m long bag.
Sopack s.r.o. offers a wide range of air bags to fill the gap in the cargo space. We are able to offer you standard dunnage bags, as well as three-dimensional air bags, but container air bags with lengths of 6 m and 12 m.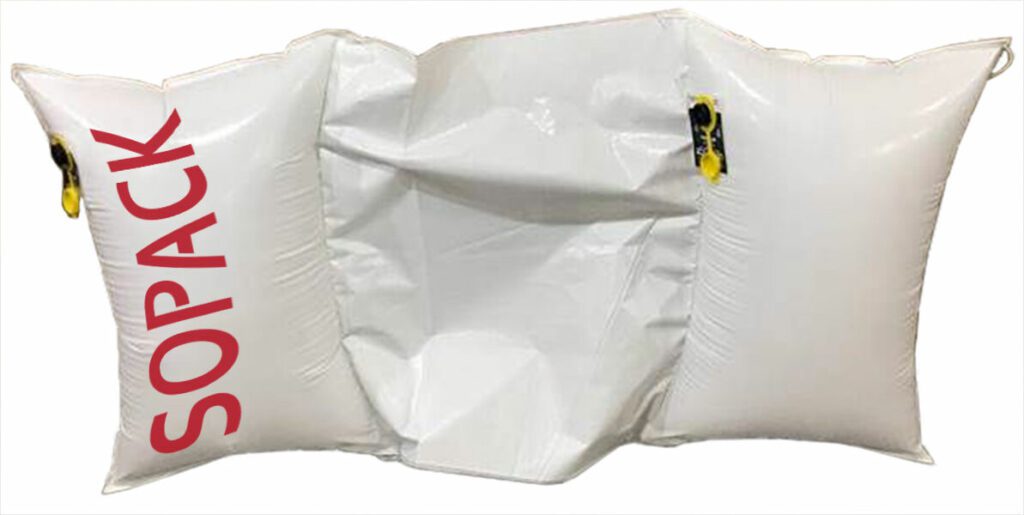 Delivery time: We usually deliver within 2-7 days of ordering, we keep approximately 20-40 pallets in stock in the Czech Republic.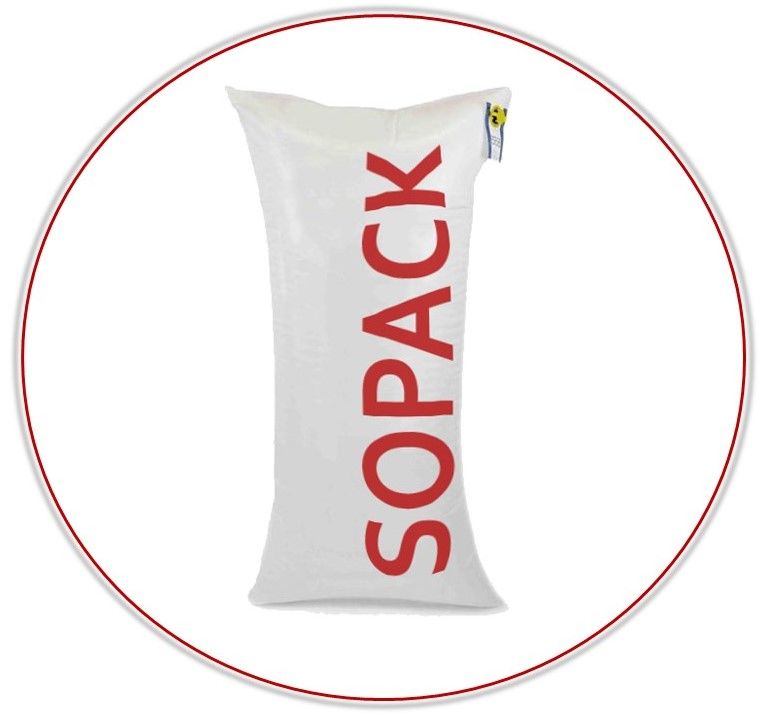 Width: 60-120 cm

Lenght: 90 až 250 cm

Loading cap: Level L0 až L5

Gap: max 45 cm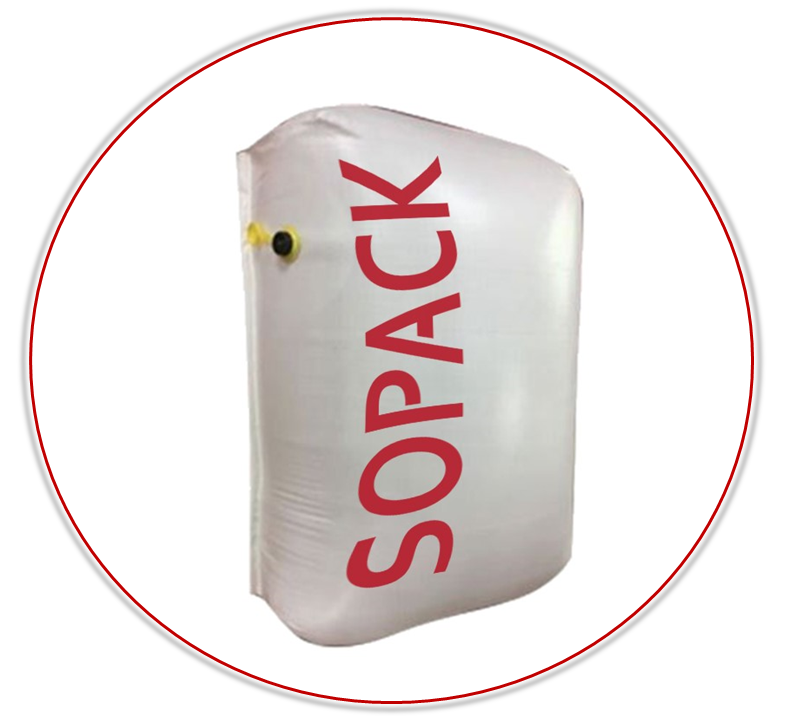 Standard 3D: 100x90x80 cm

Type 3D: accord.Request

Loading cap: Level L0 až L5

Gap: max 80 cm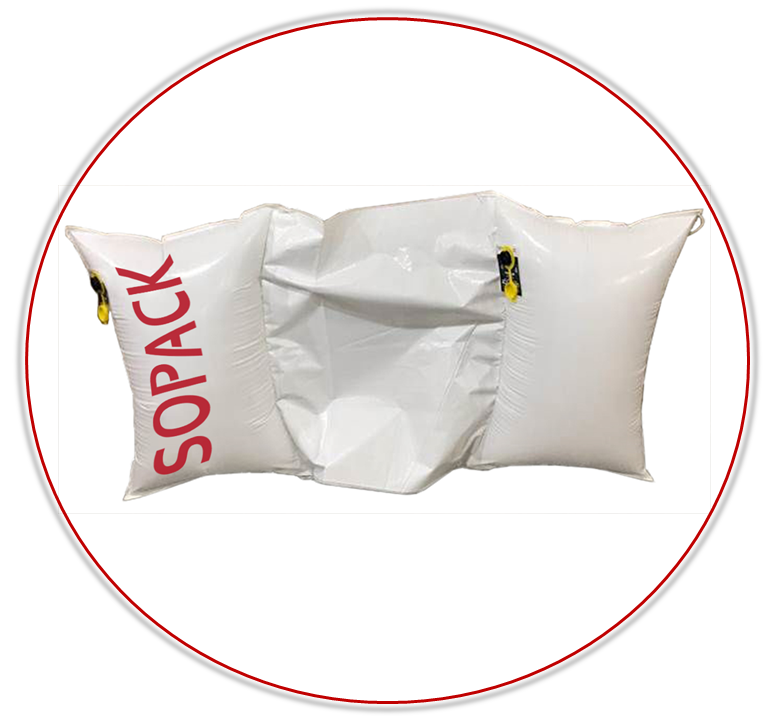 Lenght: 12 m

Width: 150 cm

Loading cap: Level L0 až L5

Gap: 100 cm
Recommendation for tailor-made Dunnage bag
Sopack s.r.o. is able to produce any type of bag, according to your requirements. We can offer you three-dimensional "square" 3D bags, but also Long air bags for filling the length of 6 and 12 m. In case of requirements for a special bag, we will be happy to meet you and discuss the possibilities of our production.
Ing. Karel Sodomka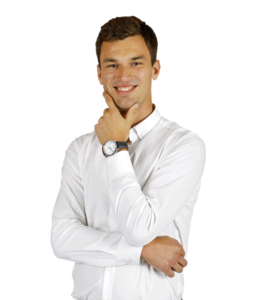 Ing. Karel Sodomka
Founder
E: karel.sodomka@sopack.cz T: +420 602 285 903
Our types of Filling guns
Sopack s.r.o. offers efficient filling with wide-diameter metal pistols in three available variants. Sopack s.r.o. recommends its customers to use a metal pistol or AKU blower with a metal attachment, which works perfectly with the FAST FLOW valve, to fill the bags. The back has a RE-USE function, which serves to release the airbags faster.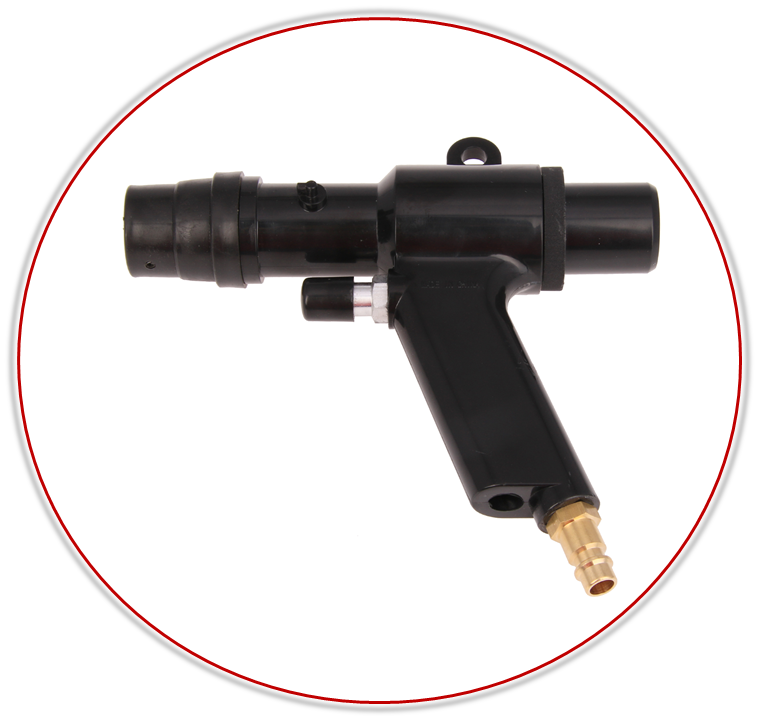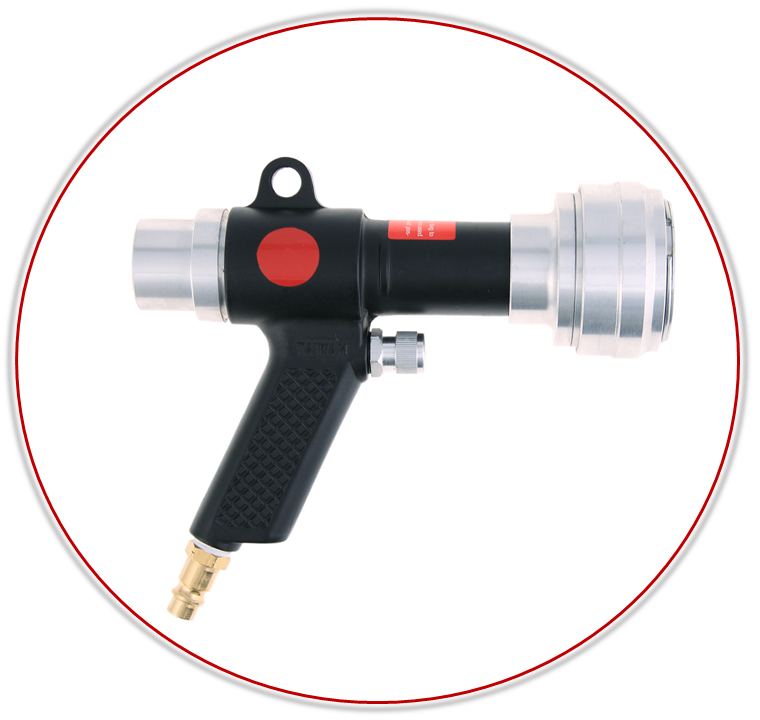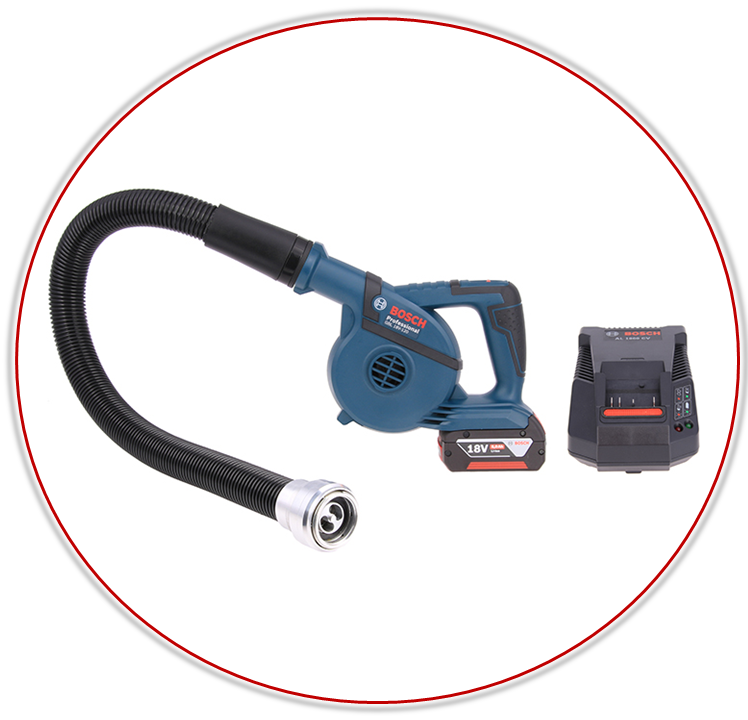 AKU air blower with adapter
What filling gun do I recommend?
Our airbag/dunnage bags are very easy to use and all work very well. When choosing a gun, it is necessary to consider the frequency of use and if your hall has air conditioning (compressor). If the frequency is higher, the metal pistol pays off, if the frequency is lower, the plastic pistol will suffice. If you do not have an air supply, it is very efficient to use an AKU blower with a TurboFlow valve attachment. However, we will be happy to lend you a blower and a pistol for testing, so that you can choose for yourself :)
Founder of Sopack, Ing. Karel Sodomka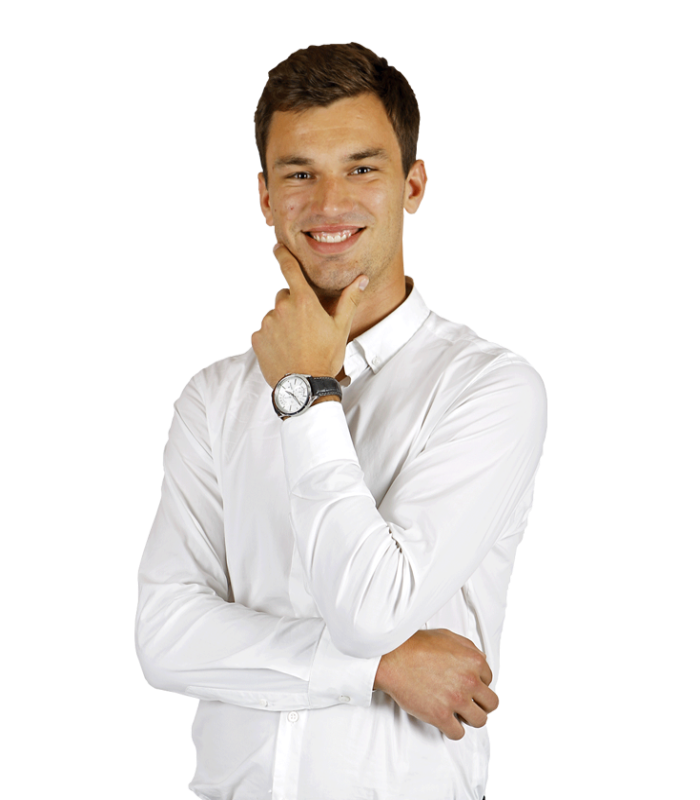 E: karel.sodomka@sopack.cz
Material of 3D air bags - 3D Dunnage bag
Polypropylene fabric bags are known for their tear resistance as well as moisture resistance. Polypropylene fabric also gives the bags a certain elasticity, thanks to which the air bag can better fill the disparate space and offers better handling for workers.

Filling air bags - Dunnage bag
Sopack s.r.o. offers Dunnage bags. Thanks to the wide FAST FLOW valve, filling is fast and efficient. Plastic air bag 90x210 cm, we are able to fill with air in 35 seconds, using a standard compressor. The air fixation bags have a FAST FLOW valve, to which we will supply you with a metal filling gun, which can be immediately attached to a common compressor using quick couplings.