An efficient solution to protect goods in containers
Sopack s.r.o. introduces the easiest way to protect and ship temperature-sensitive cargo
TP Woven (thermoregulation liner) is a protective foil liner for standard dry ocean shipping containers. TP Woven thermal liner is produced and designed to insulate products against radiation, container rain and cargo sweat. The unpredictable temperatures, long ocean transit times, transportation to final customer etc. make container shipping very problematic. Whether shipping wine or beverages, canned goods or coffee beans the various climatic environments the cargo travels through is strenuous and can destroy the quality of the product or the packaging.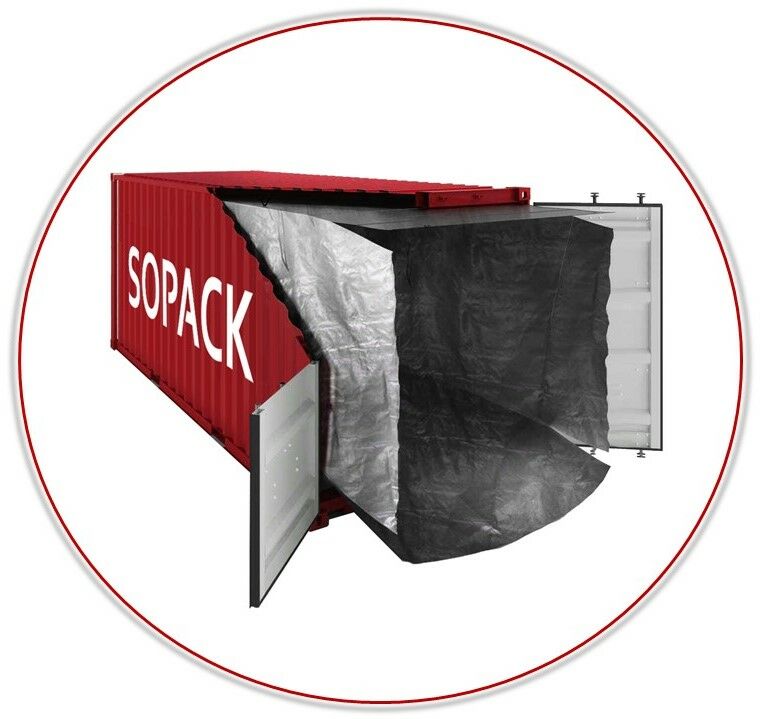 How does the container liner work?
The TP Woven thermal liner is a complete six sided PE woven reflective liner that can be installed into a standard dry shipping container. When the TP Woven is zipped then the cargo is sealed and protected from all six walls. TP Woven provides a stable environment in the container. The loading pattern is really important, too. To optimize thermal protect liners leave a few centimeters between the container wall and the cargo. By reducing surface contact with the side walls the conductive heat transfer is reduced by over 85%.
Protect from "container rain"
Barrier against contamination
Insulating material for thermoregulation of the container
TP Woven material is a protective film installed in standard dry ocean containers. TP Woven is designed for insulation and protection against radiation and "container rain". Thanks to TP Woven liner there is a stable environment in the container and the goods are protected against unpredictable global temperatures.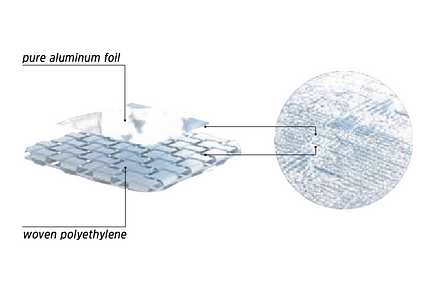 The thermal container liners offer a very efficient solution for thermoregulation of the entire cargo space in a container. The thermoregulation liner protects the goods against high temperatures, reduces the thermal shocks at the loading point and final destination and protects goods from contamination.
Founder of Sopack, Ing. Karel Sodomka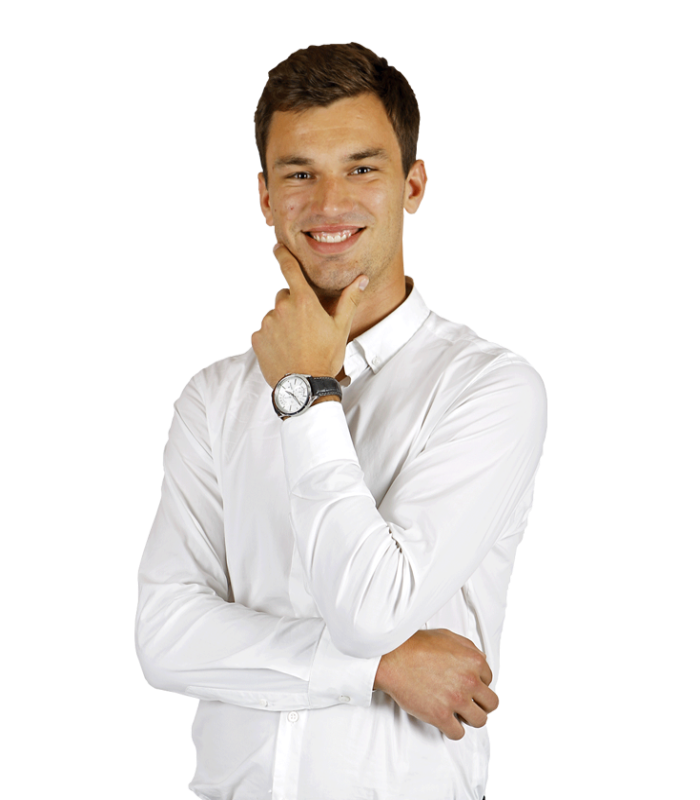 E: karel.sodomka@sopack.cz