Automatic BVPV valve bag packer
High-speed automatic packers from Greif Velox
Sopack and Greif Velox offer quality gross-weight automatic packers BVPV
The company Sopack s.r.o. offers AUTOMATIC HIGH-SPEED PNEUMATIC PACKER BVPV 4.40. Whether 4kg or 40kg bags, the BVPV 4.40 air packer can be flexibly adapted to your individual business requirements. Not only that, but with record breaking performance!
This automatic filler efficiently bags up to 350-400 bags per hour and can of course be expanded with additional connectors allowing bagging speeds of up to 1,600 bags per hour.
Where can I use the automatic packer?
Bag types: Valve bags made of paper, PE or PP woven
Product Type: Powders, Granules, Pellets and Product Mixtures
Grain size: from 50 µ to 12 mm
Industries: Chemical, petrochemical, construction material, food industry
Performance: up to 350 bags/h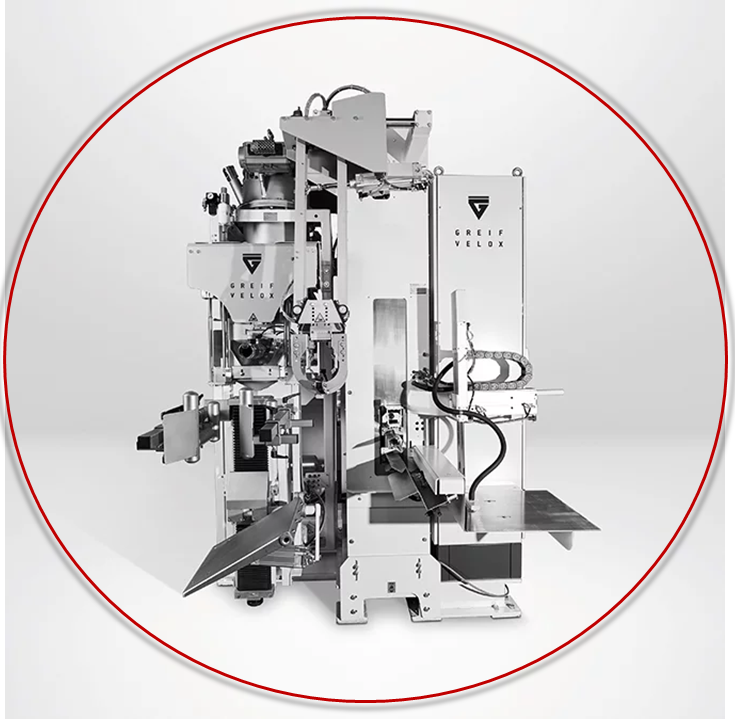 A special innovation from Greif Velox
CLEANING AND DOWNTIME ARE MINIMIZED BY UP TO 80% SPECIAL INNOVATION
We have introduced a very special innovation that enables extreme residual discharge capacity. There is almost no product residue left in the system, which means cleaning and downtime is reduced by up to 80% when changing product. It goes without saying that the BVPV 4.40 is constructed entirely in a hygienic design for even greater efficiency.
For bags up to 10 kg, the BVPV 4.40 provides bagging with precise calibration, making subsequent quality control a mere formality. In addition, this precision results in clear product savings in the bagging process.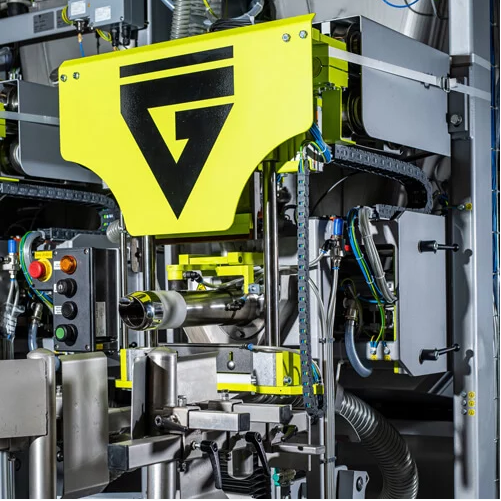 ADVANTAGES OF OUR BVPV AUTOMATIC BAGGING MACHINE
Best suited for filling sticky and strongly sticky products
Almost residue-free emptying with the innovative chamber drain
Optimally suited for wet cleaning
Quick and efficient product change thanks to saving machine parameters related to sorting
PERFECTLY PACKAGED. PERFECTLY SEALED.
A basic prerequisite for effective valve sealing is the correct attachment of the bag to the filler neck. In some cases, the non-uniform quality of the bags may result in the bags being attached at an angle and consequently not completely closed. These issues with product leaking onto pallets and the resulting potential pest infestation are absolutely unacceptable for any manufacturer. Using the newly developed VALVO DETECT system, GREIF-VELOX detects whether the bag has been attached at the correct angle, if it is not completely sealed - it must be removed.
The effects are visible and measurable. This optical measurement process means that 100% of your bags on pallets are reliably sealed.
The patented ultrasonic bag sealing process, our "waffle welding" sealing technique, provides 60% more tear resistance for bag valves (TU Lübeck study).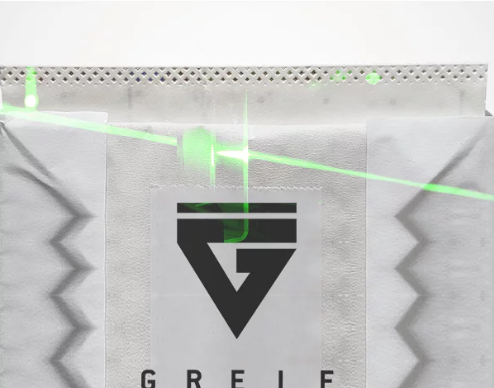 WITH REAL ADDED VALUE FOR YOUR BUSINESS
In GREIF-VELOX
We are proud partners of Greif-Velox. Our various patents offer our customers effective competitive advantages. They reduce cleaning costs, facilitate the bagging of very light bulk goods, improve our bagging performance and do much more: We offer you solutions that provide real competitive advantages and keep your production processes flexible. Bagging should never be your "bottleneck", but rather a technological innovation that will reliably support and complement your entire production process.
We always find the right solution for you.
Ing. Karel Sodomka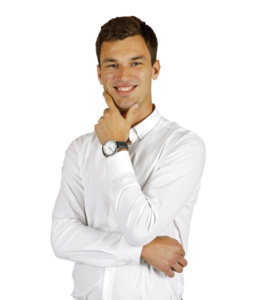 Ing. Karel Sodomka
Jednatel společnosti
E: karel.sodomka@sopack.cz T: +420 602 285 903